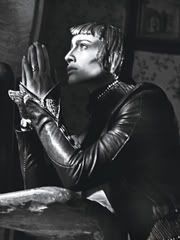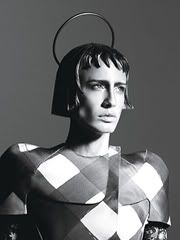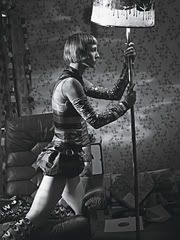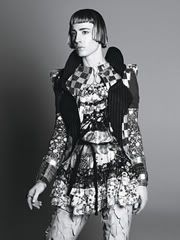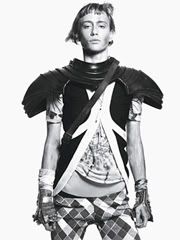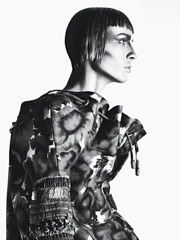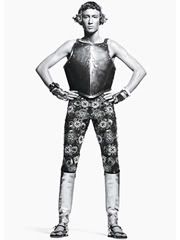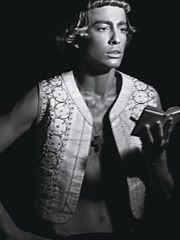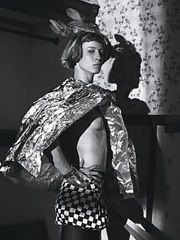 w magazine: march 2008
photographer: david sims
stylist: camilla nickerson
model: natasa vojnovic
i normally don't buy american magazines because they're basically all doodoo but as what happens to me during the weekend i buy way too many random things while intoxicated and before i knew it, my arms were about to fall off because i was carrying too much magazines and they're all the spring preview issue which means they're as thick as a bible. anyways, i felt guilty at first buying this issue because scarlett johanson was on the cover and i dont like her. but i do like natalie portman who shares the cover and the editorials were actually really really really good. like this one featuring old gucci girl natasa with her brand spanking new haircut styled to look like the most famous schizophrenic lesbian in history, joan of arc. i'm a big fan of being influenced by bygone eras to produce elaborate and theatrical editorials and this one ranks up there as one of my faves. although it did look eerily similar to the one david sims shot for v magazines fiftieth issue a couple months back but its still berzerck and natasa is so much better than raquel.