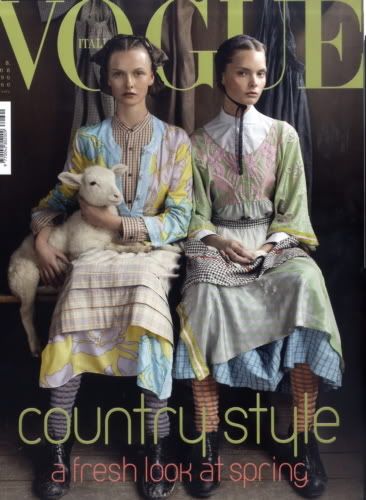 vogue italia: february 2008
photographer: steven meisel
models: agnete hegelund, kamila filipcikova
agnete was the girl that completely flew under my radar because i was too pre-occupied with my new model crushes siri and meghan. well meghan already has a back to back italian vogue cover and i don't even think siri has made it onto the pages yet. whatevs, i'm not bitter even though agnete outranks siri on models.com and she's become one of meisel's new favorite faces because as always, i'm nuts about the new vogue italia cover. i would've posted the editorial the cover was based on but i'm hella lazy and i have to catch up on gossip girl on alluc.org. peas out.