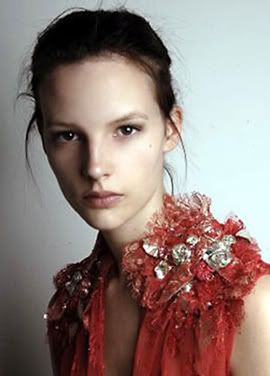 5. sara blomqvist
a prada exclusive in milan last season turned sara blomqvist into one of fall/winter smashing sleeper hits. absent during the new york shows, sara exploded in europe opening the christopher kane show in london and appearing on the all important runways of prada, balenciaga, louis vuitton and yves saint laurent just to name a few. with a philosphy di alberta ferreti spring ad campaign currently on high circulation under her belt, i see this girl as one of those girls who will quietly inch her way to the top and have that ever elusive longevity.










4. amanda laine
the pre-requisite canadian girl to break out during the shows is also a winner of a legitimate model search competition (no tyra, not you), the v magazine/supreme model search. after a rather slow start in new york, europe welcomed amanda with arms wide open. walking prada and marni in milan. in paris she took her turn at balenciaga, nina ricci, givenchy and as girl number one at alexander mcqueen. considering the roster at supreme includes all the top editorial girls like suvi, behati, and fellow canucks alana and megan, amanda is in very good company. and did i mention she's canadian. oh i did? well that's what she is. canadian.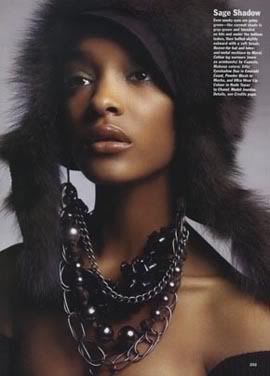 3. jourdan dunn
discovered at the age of sixteen while shopping with a friend, jourdan dunn debuted on the catwalks of new york last year for the likes of marc jacobs and ralp lauren. but it was this year that her career exploded. marc jacobs came calling again, but this time, so did proenza schouler, bottega venneta, and a landmark appearance at prada. the first a black model has appeared on the prada catwalk since naomi campbell ten years ago. with a walk that is reminiscent to the greats of the nineties. jourdan dunn was the reminder this season that homogenous blonde hair, blue eyed easter europeans are getting sooooooooooo tired. i mean, how great would it be if next season prada sends all black girls down the runways. it would make me want to grow an afro for real.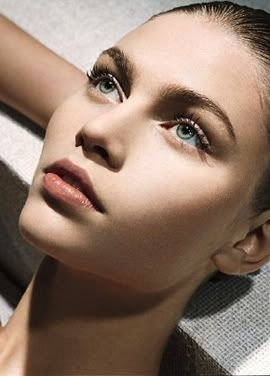 2. aline weber
as girl number one at balenciaga, aline's star status was instantly cemented. although she walked for calvin klein and narciso rodriguez in new york, it wasn't until the balenciaga show that the world took notice on this young brazillian with the full lips and sharp cheekbones. she kinda looks like a gecko, albeit an extremely hot one. not that she looks like a lizard, but i guess its those insane cheekbones. i can almost see that inevitable italian vogue cover dropping any time soon.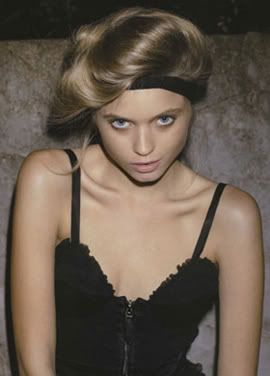 1. abbey lee
okay at first i didn't really like her because she for some reason reminded me of kory kennedy without the lazy eye and the always present little spit bubble on her mouth, but the more i looked at her, the more i really liked her. i guess i like her mouth area a lot. she kinda has lara stone's teeth with coco rocha's mouth. and also that she kinda looks like fairuza balk in dangerous liasons. after appearing at basically every show in new york, then a gucci exclusive in milan and then back to being everywhere again in paris, this aussie has my vote as the new girl number one for fall/winter 2008. now i'm just eagerly waiting to see the editorial landslide that is coming.