economic uncertainties...it being an election year. those two were the main factors many critics and observers have said to have had the biggest influence on designers for spring/summer 2009. but really, can barack obama and the democratic party really be responsible for all the said "optimism" that came out of the collections despite the fact that stock exchanges the world over are verging on a state of panic? is fashion just looking for an excuse to justify itself during a time when spending money on luxury goods while most of the population is struggling can be deemed as somewhat inconsiderate? but if fashion's purpose is to offer fantasy, as a means of escape, isn't it providing a service if it can produce beauty in times when things are not so beautiful? whatever is happening with the economy or politics one thing remains the same, all women aspire to be beautiful. yes when times are harder then a certain level of sensitivity to the collective consciousness becomes an issue and designers have to be aware of that. and its also common fact that fashion can be frivolous and superficial, but it can also transport you somewhere that you've never imagined you'll be and you get there and you fall in love with it. whether it takes you to space like nicholas ghesquiere did at balenciaga or something more down to earth like a rock concert at balmain, you can be sure that wherever you are you'll be the most beautiful woman there. it might just be a daydream that doesn't last very long, but a good dream is always a welcome respite after dealing with so much hard reality.


THE TOP TEN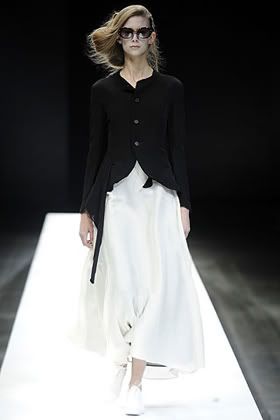 10.yohji yamamoto, 9.proenza schouler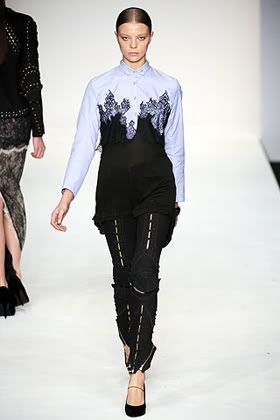 8. balmain, 7. meadham kirchhoff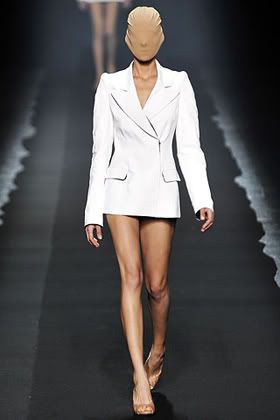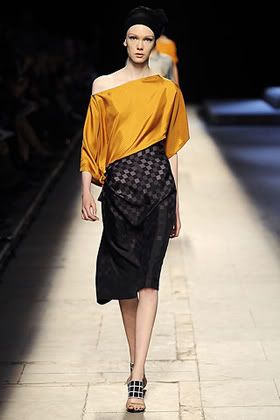 6. maison martin margiela, 5. dries van noten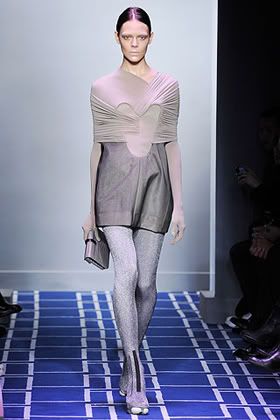 4. balenciaga, 3. lanvin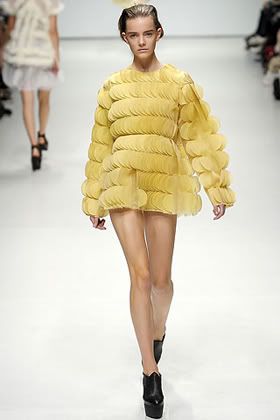 2. christopher kane, 1. jil sander

p.s. thanks to desaparecidoxi at community.livejournal for the support. and to everyone else who takes the time to swing by my humble little blog, i deeply deeply appreciate it.