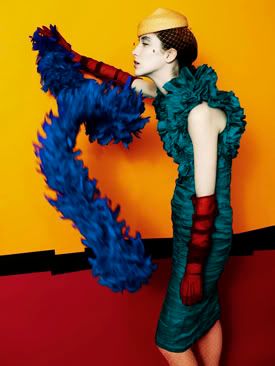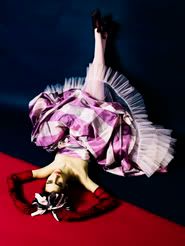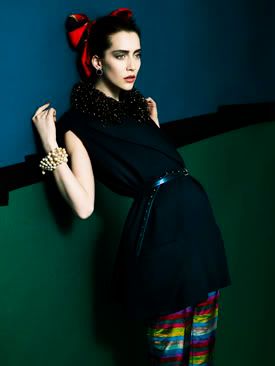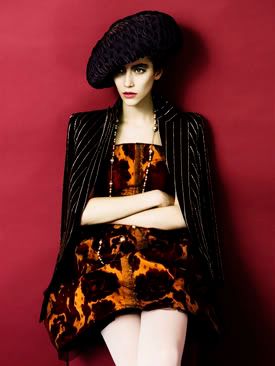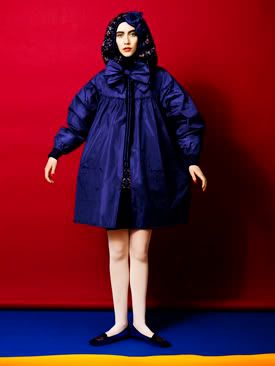 dazed and confused: june 2008
photographer: josh olins
stylist: joanna schlenzka
model: alana zimmer
well i'm going to have to add another ten bones to my already massive magazine monthly allowance because i think i'm going to have to steal another milk crate to store the future dazed and confused issues i'm going to purchase. i have a couple of them already i've picked up through the years, but it was never one of those that i would buy and wait for religiously like french vogue or another man. since my magazine obsession is getting way out of control, i figured one more wouldn't really hurt the good ol' money clip. plus the fact that dazed and confused have a lot of lesser known photographers like josh olins whose work i dont get to see as much is an added bonus. thankfully for the boys and gals at dazed, i got to see the acid bright colours he took of yet another canadian babe, miss alana zimmer, styled by a person who i never heard of before so i was double super stoked. then again, nicholas formichetti is the artistic director of this magazine so it was bound to be stupendous. the only con is that just like i-d and french vogue, it also comes a month late here in the cold white north. whatevs.