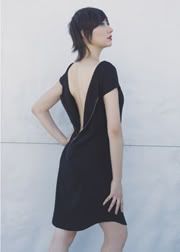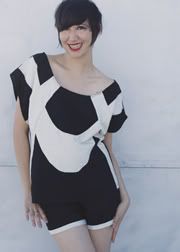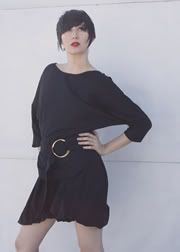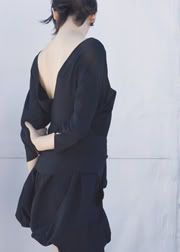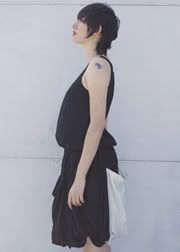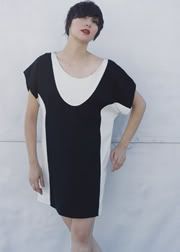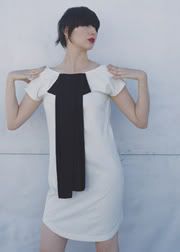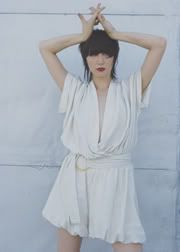 christian joy - spring/summer 2008
so last night me and my best friend was at her house pre-drinking before we went to go see the white williams show and she mentioned christian joy to me. and since she was the one who got me obsessing about the slow and stead wins the race cape/hoodie, i looked her up on the net right away and fucking karen o greeted me. yes we all love the yeah yeah yeah's lead singer steez and she is probably responsible for the bowl-cut mania that is as rampant as irina lazareanu's bangs and now the designer responsible for ms. o's crazy ass costumes will now be available to the public at large. with a colour palette of blacks, whites, and reds mixed in with an original sense of draping and asymmetry, joy's collection is something i can see all my homegirls salivating over. and since she is now also designing for the klaxons i pray to god she comes out with a boy's line soon because i need some of her in my closet.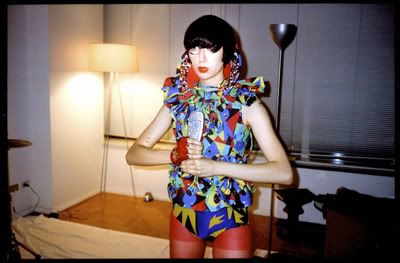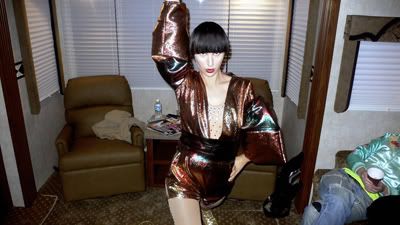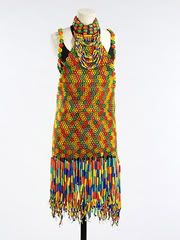 how fucking good are these costumes christian designed for karen o. i'm kinda upset now that i've missed every single yeah yeah yeahs' show here in toronto.