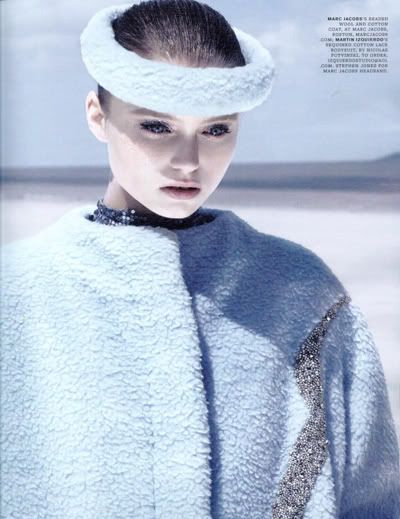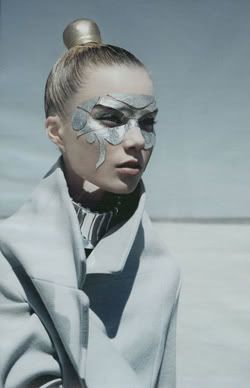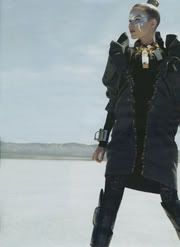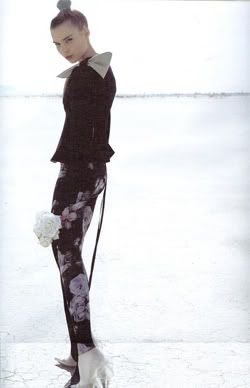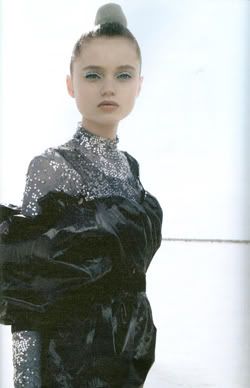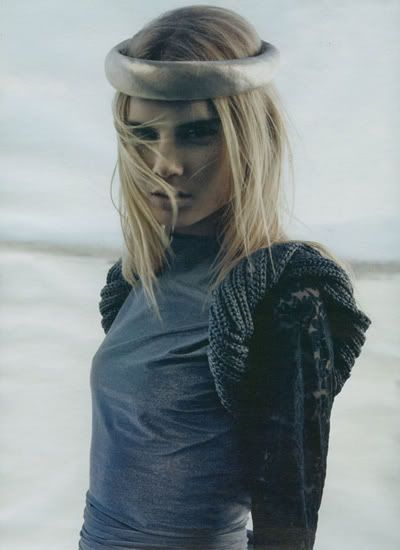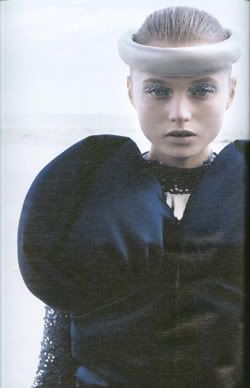 w magazine: june 2008
photographer: craig mcdean
creative director: alex white
models: abbey lee, elsa sylvan, heidi mount
w magazine is hit or miss. certain months the editorials are amazing, and the following month could be so boring its like watching an episode of corner gas. this month however kinda threw me off because this fucking editorial is so bonkers but its basically the only one. well there is one with charleze theron but she also bores the living shit outta me so we won't even bother talking about her. i like her better looking like a monster than just another hollywood blonde. but whatevs. i ranked abbey lee as the number one new comer for fall/winter 2008 and i'm glad to see she's living up to that position. she looks pretty fucking rad in these set of pics. and i love the whole mad max/blade runner vibe running through the shoot. and i'll be honest and say that i never paid that much attention to elsa and heidi, but i think after this i'm going to have to add an asterisk beside their name on my mental directory of models. i'm really tempted to buy this issue because these pictures are amazing and its only like five bucks but, i think i'll just wait a few months from now when i can buy it at a used magazine store for a dollar.