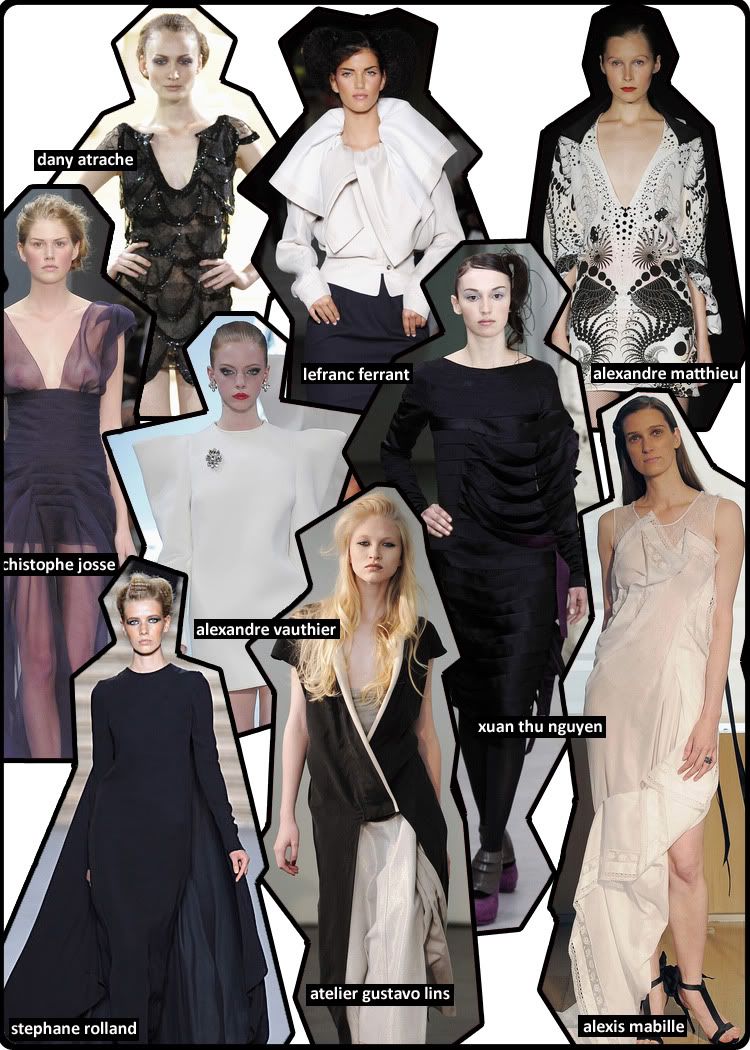 the couture debate has been going on for ages. is it relevant? do people actually shell out a gajillion dollars on dresses they will probably only wear once? is spending ridiculous amounts of money on clothes very un-p.c. during times of economic stress when so many people are struggling to support their basic human needs? while many will answer yes to those questions, i however am an unabashed lover and supporter of couture. if the purpose of fashion, the industry i should say, is to provide a sense of dreamlike fantasy realized through the sheer beauty of the craft, then isn't couture the archetype of what we perceive fashion to be?
the times we're living in right now is totally different from couture's heyday of the fifties, and let's face facts, the days of women like nan kempner, mona von bismarck and c.z. guest isn't likely to happen again any time soon. sure there are still women like mouna al ayoub, daphne guinnes, or becca cason thrash that are still perennial front row personalities and continue to order one of a kind creations, but what happens when they too are gone? if couture is to survive another generation, then it needs a new generation of designers to inject the tradition with a youthfulness and modernity that will attract a new generation of clients.
clients which hails from countries not traditionally associated with couture. they come from russia, china, or india. places that are suddenly becoming economic power houses with a growing population of billionaires that suddenly have an abundance of disposable income and are not afraid of flaunting their new found wealth. what these women want aren't demure suits or extravagant ballgowns, they want something young and sexy and the exclusivity of knowing that they own something nobody else has.
coverage during couture week usually only shines the spotlight on venerated houses such as dior, chanel, or valentino, but sandwiched during the three days the collections are presented are a slew of relatively unknown young designers who are redefining what couture is in twenty first century. the craftsmanship and innovation is still present, but what sets them apart from the lacroixs and lagerfelds are their unique interpretation to the traditions of couture.
their point of view is focused towards pushing the concept of hand made clothes into garments that are meticulously crafted, yet doesn't have the obvious grandiose opulence of its predecessors. the cut is the focus rather than the ornamentation. it takes into account the needs and wants of the modern woman of today. and it is that sensitivity and consideration to meet the requirements of today's woman that might extend or even resurrect the life of the cornerstone of fashion.