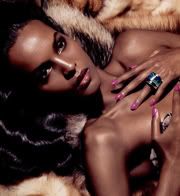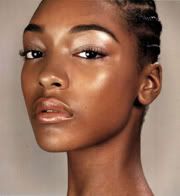 liya kebede, kinee diouf, jourdan dunn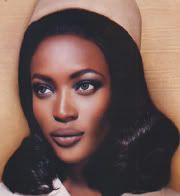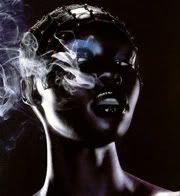 channel iman, naomi campbell, alek wek
i'm pretty sure you all have heard the rumors of an upcoming vogue italia edition featuring a cast of all black models. when the most watched and most influential fashion media devotes and entire issue on non white models that have been predominantly the only image of beauty most fashion magazines depicts, there is no question that it is bound to cause controversy. and for it to be shot by steven meisel, perhaps the most influential image maker in the business, the speculation on who would get the cover, and which black models will be cast is creating a heightened sense of anticipation. could this be the emancipation proclamation of the fashion world? perhaps not. although i will agree that it is an extremely good gesture for the realization that models of racial minority are not properly represented enough. i have touched on this topic last
christmas
and i mentioned how it's been a decade since prada had a black model down the runway and maybe i'm psychic but two months later, jourdan dunn walked the prada runway ten years after naomi campbell. and while many were quick to point out that she was still the only token black girl on the runway, i for one was hella excited. i mean i didn't understand why people were getting so mad. i mean why was there no ruckus when hye park walked down the prada runway for fall/winter 2005? she was the first asian model on a prada runway i've seen (there was an asian male model miuccia was so fond of in the late nineties but hye was the only girl that i know of that has walked the prada runway). and now people are asking why doesn't vogue italia devote a whole issue on asian, jewish, arabic, or any other racial minority models instead. does it really matter which minority gets an issue devoted to them first? the fact of the matter is that a publication such as vogue italia to devote a whole month to celebrate african beauty is a momentous milestone. because then maybe in the following months other publications will realize that beauty doesn't just live in the realm of blonde hairs and blue eyes. i mean this magazine is the most watched and ergo one of the most influential voice in the fashion world. the careers of models like karen elson or snejana onopka was basically jump started by landing the cover. i'm also aware that this might hardly change a thing and a few month from now vogue italia will again be filled with only eastern european girls. but i much rather stay on the positive side. being pessimistic about something that hasn't even happened yet or something that could very well be only a rumor, says a lot about how we are. how are things supposed to change if we're so antagonistic about everything?
but enough about philosophical ramblings on race relations and how it affects the image of beauty as it is presented by the fashion industry. i personally am hella stoked about this issue and i will gladly pay the jacked up price of thirty dollars for a copy and i will put it in a clear acid free bag with a cardboard backing just so that it never creases and will be in mint condition to pass onto my grandchildren. i had a friend once and back in the day we would imagine that someday we're going to have a fashion show and it will be all black girls and kate moss. so needless to say my affection for melanin blessed sistas is for real. i predict that since its going to be an all black cast that naomi will definately be in there. and so would liya because she is what i imagine eve to have looked like. newbies like prada girl jourdan and channel iman, who i must admit i am not a very big fan of because i can see her being the future tyra banks. alek would probably be not there because she hasn't really been modelling full time anymore but i would love love love love love her to be in it. i can also almost see kinee in there because alber elbaz does love her and also because she reminds me a lot like grace jones in a non-confrontational kinda way. but since this is vogue italia i'm also guessing that there would be a bunch of new girls that haven't had that much exposure. but if i could pick which "undiscovered" girls from the big modeling agencies should be cast, here are my choices: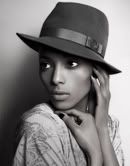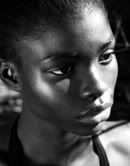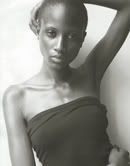 rahma, jeneil, aminata, georgie
these are the girls that are my new crushes after i spent all afternoon looking at all the big agencies newest discoveries pretending to be the casting agent for the vogue italia edition. hopefully at least one of them makes it on the magazine, but i don't really disagree with franca sozzani so i'm sure she would've made the right choices. but for the cover, there is only one face, i repeat, only one fucking face that should be on it. and that face should be.....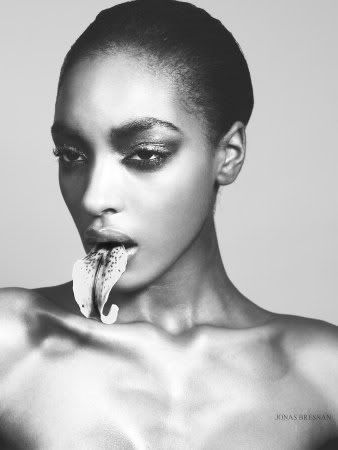 seriously, jourdan is basically perfect. and if it for some cosmic mistake channel is on the cover, i will lose all faith in god and everything that is holy.