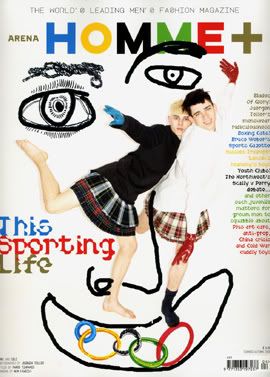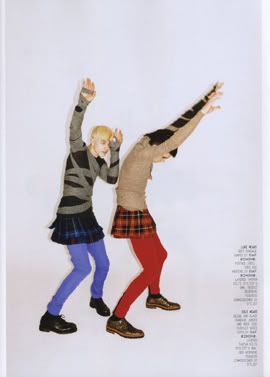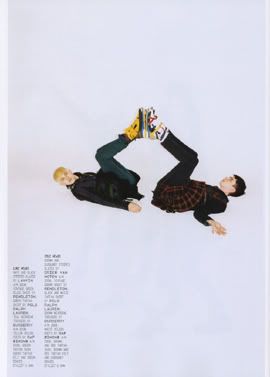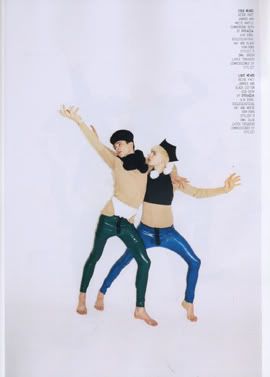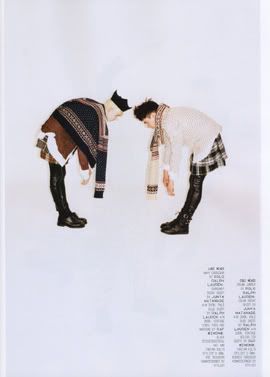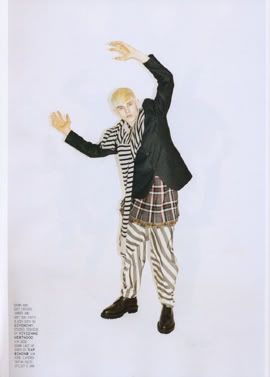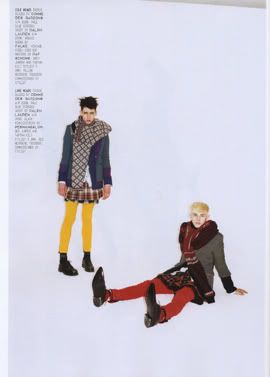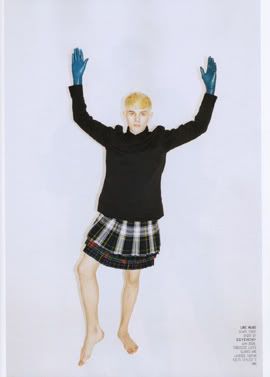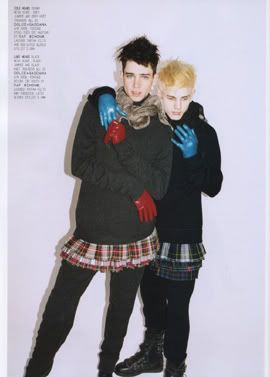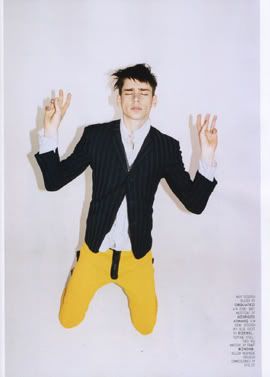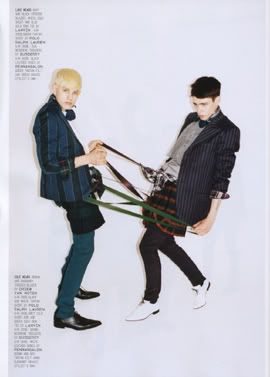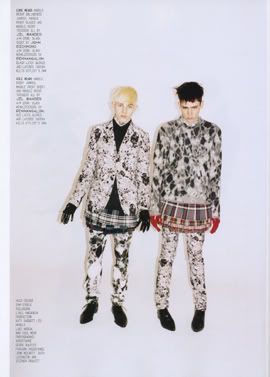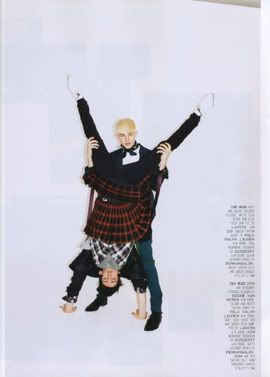 arena homme plus: spring/summer 2008
photographer: jeurgen teller
stylist: panos yiapanis
models: cole mohr, luke worral
this cover gets a lot of hate because after andres' smoking hot cover a few years back, i mean even i can admit that that cover is hard to beat. but i am a ginormous fan of cole, and even though he's sharing the cover with luke who has been called the male agyness, i am still diggin' the whole thing. i don't dislike luke or anything, i actually think he's pretty dope, but i am sooooo fucking tired of agyness. after she dyed her hair dark brown and flopped, it was then that i realized that she is nothing but a one trick pony. admittedly a well dressed one. there is also the fact that this spread was styled by panos, who i think is always off the chain every time. and the whole olympic thing is kinda rad because ever since i was little and watched the seoul olympics on television back in '88, i've always looked forward to that one summer every four years when i suddenly become pseudo hetero and become interested in sports.