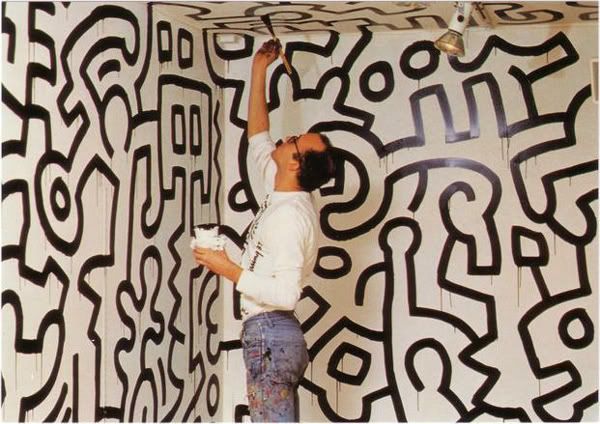 keith haring and vivienne westwood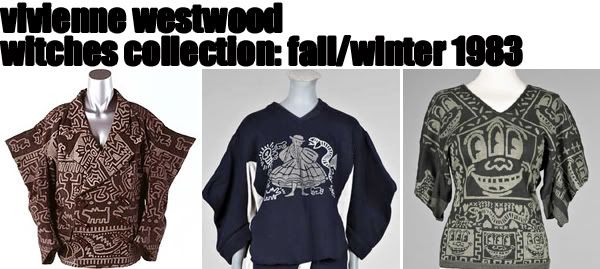 while old school writers and graffiti purists would be the first to argue that eighties pop artist/icon, the late keith haring as not being a graffiti writer in the truest and most technical sense, none of them would argue the profound influence graffiti culture had in contributing to the enormous success of haring, nor how he helped give graffiti a credibility as an art form that has enabled it to share wall space with some of the most influential artists in galleries around the world.
an offshoot of the burgeoning hip hop culture that emerged in the inner cities of new york city in the late seventies, graffiti was the visual language that youths from urban centers used as a form of expression. for them who did not have the means to have their art viewed by the public in galleries, the most efficient way for their work to be seen was by illegally painting the entire length of a subway train (burners being the term phrased for the act). guaranteeing these artists maximum exposure for their work. soon after everyone in new york city was suddenly questioning who dondi, daze, cos207, or zephyr was. giving these inner city kids a notoriety but not being able to capitalize on it and segregated to the realms of ghetto celebrities.
new york city in the early eighties had one of the most exciting art scenes in the world. it was in this era that artists like haring or jean-michele basquiat, both who were profoundly influenced by graffiti, started gaining a lot of attention. haring's pop art sensibility with his attention to the relationship of lines and graphic imagery made famous by his
radiant baby
, soon made him the darling of the art world. and since his work evoked such a positive response, it wouldn't be long until the rest of the world would fall under his charm. painting murals all over the globe and being commissioned by brands as diverse as swatch watch and absolute vodka. in 1983 he became part of fashion history when he collaborated with vivienne westwood for her now legendary "witches" collection.
vivienne westwood's "witches" collection is regarded by many as one of the most ground breaking collections of the twentieth century. it marked a new path for westwood for it would be the final time she would collaborate with long time partner malcolm mclaren and her first time showing in paris. it was her first real declaration of her departure to the punk aesthetic but without abandoning that punk d.i.y. attitude. she continued her exploration of mixing cultural references she explored a year earlier with her nostalgia of mud collections, but now westwood ventured into a darker, more pagan and primitive side and used haring's aztec influenced fabric design for what she described as "a magical, esoteric sign language". the resulting collection was a parade of oversized jackets, deconstructed knitwear, menswear inspired fabrics and suiting, and a somewhat eratic and spastic movement inspired by the rhythm of rap music mixed in with a traditional sartorial nod to english eccentricity and westwood's own anti-establishment sensibility. the witches collection would mark the time when westwood was seen as a legitimate force in fashion that had the ability to dictate its next direction. no loger was she secluded to the realm of merely a streetwear designer, but as an artist who had an thorough understanding of couture techniques and something that has proven to be one of westwood's most potent arsenal, an deep understanding of history and how to interpret the past into a modern vocabulary. even after twenty five years, the experimentation and the unrelenting force westwood displayed with this landmark collection still continues to be highly influential and the legendary talents of haring still manages to inspire some of today's most avant garde designers from alexander mcqueen to jeremy scott. proving once again the timeless quality great talent and an individual point of view possesses.
haring's omnipresent influence