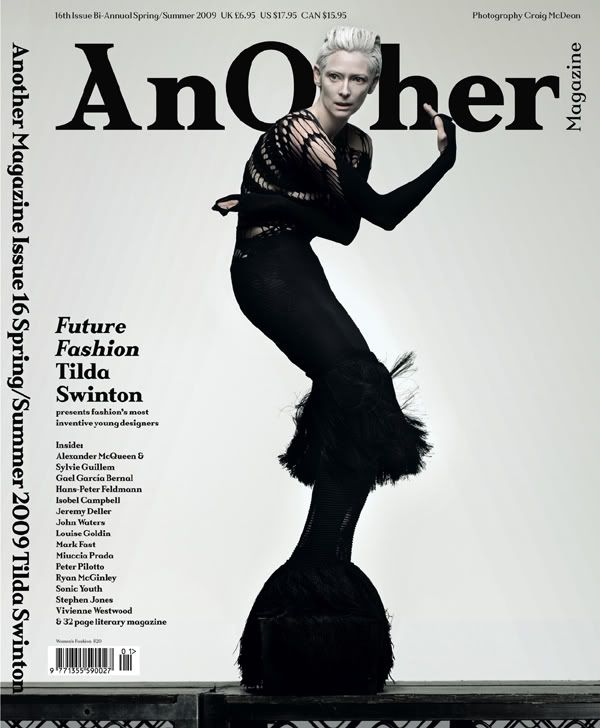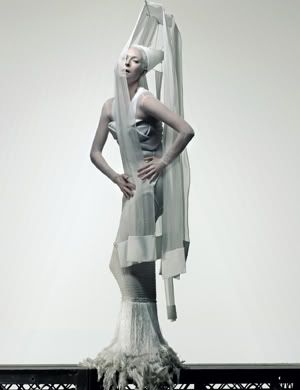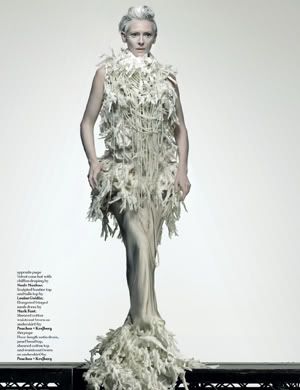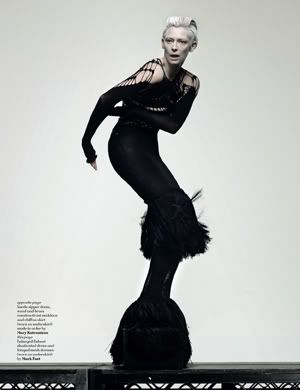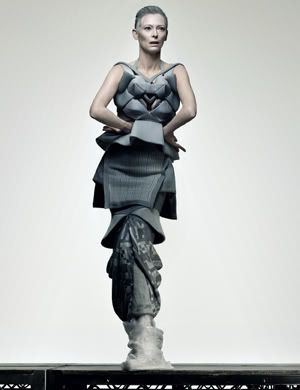 AnOther magzine - spring/summer 2009
photographer: craig mcdean
stylist: panos yiapanis
i'll admit that although i'm pretty consistent about my loyalty to magazines, there are times that i just can't bring myself to fork over my hard earned paycheque when there's a fucking celebrity on the cover. case in point the last issue of AnOther with one of the most played out celebrity on the planet, scarlett johanson. yes i too had a crush on her when "lost in translation" came out but after seeing her for two seasons in a row in those boring louis vuitton ads and then constantly seeing her face on the cover of magazines and finally seeing how horrible her acting was on "match point" i got over her right quick. so imagine how happy and flabbergasted i was when i find out that one of my most favorite magazines in the world finally put an actress worthy of a fashion magazine cover (tilda is actually tied in my number one spot along with kate blanchett) and actually have the story inside look like a high fashion editorial featuring some of today's best up and coming designers. and i'm not gonna lie, i already basically peeped the whole thing in fashionspot and lemme tell you that the whole issue is pretty much the cat's meow. jefferson hack if by some minute chance you happen to see this...I WANT TO WORK FOR YOU!!