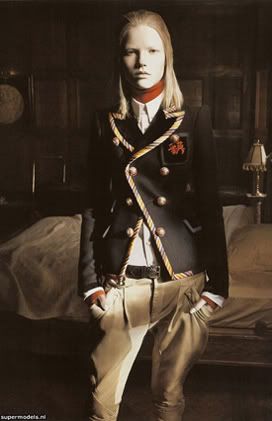 BALENCIAGA
photography: david sims
models: suvi koponen, anabela belikova
okay i was kinda suprised that new comer anabela belikova was able to score one of the most influential and eagerly expected ad campaigns for its ability to launch a model's career into stratospheric level because first of all i've never heard of her, and no one knows models better than i do. and second of all, she didn't even walk that collection. but i guess this is why nicholas ghesquiere and photographer david sims are geniuses. suvi koponen's picture reminds me of queen elizabeth's potraits in the 16th century with that alabaster face. and i love the stately english library setting that matches so well with all the equestrian references in the collection and is robust enough that it can stand on its own against those kuffiyeh inspired fringed dresses. i think this is going to be my favorite ad for this season.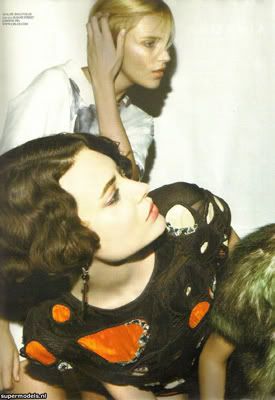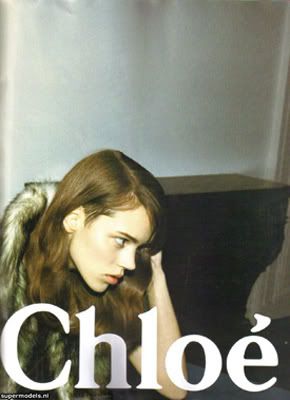 CHLOE
photography: inez van lamsweerde and vinoodh matadin
models: shalom harlow, anja rubik, freja beha
so the new fall/winter ads are out and look who lends her hotness to the new chloe ads but none other than the one who puts gisele's walk to shame, shalom harlow. this ad is a bit marni-ish like last season's which my homegirl lorie pointed out, but its shot by inez and vinoodh so i cant really find anything wrong with it. and add anja rubik and freja beha, then you basically have a perfect picture.