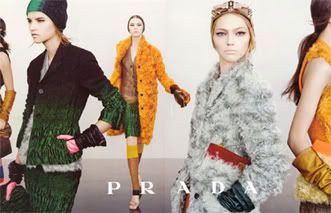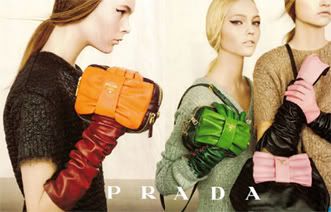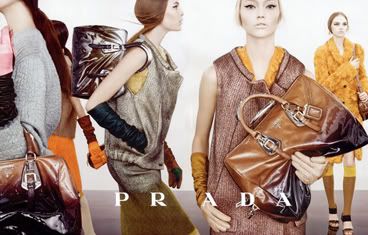 PRADA
photo: steven meisel
models: sasha pivovarova, irinka kulikova, anabela beliskova
there might be three models in this ad campaign, but no one can argue that sasha is the star here. remember when i said that she is fucking bananas in pictures, well i mean, how can you argue with me on that one after seeing this campaign? and i think that out of all the models thats been closely associated with prada, sasha has been the one to fully embody that whole brand. although the girl that opened the last prada show irinia kulikova, and the runner up to catherine mcneil as the best new face, anabela beliskova has that same stone cold aloofness that prada fancies so much that eventually landed them this campaign, they're still no sasha. shot by steven meisel who has the talent that other great photographers have like helmut newton, avadon, and leibovitz to shoot a group shot without making it look like an elementary school class picture, then you can be guaranteed that it'll be another very busy year at the prada stores.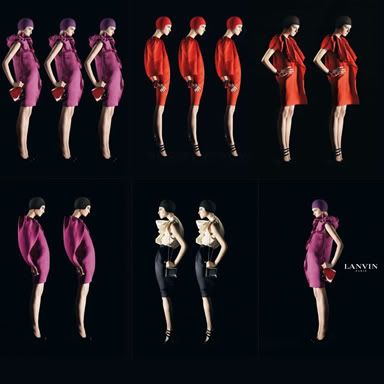 LANVIN
photo: steven meisel
model: olga sherer
i really really liked last seasons lanvin ads with jessica stam and tanya dziahileva so i had big expectations for this one, considering i was curious how they would photograph those bombast sleeves that was the biggest statement of lanving for fall. well obviously they tackled that problem by photograhing the clothes sideways. that meisel, he's one brilliant dude isn't he.