anyone who knows me knows how much of a sucker i am for models. i mean i wouldn't even notice if bill clinton was seating beside me in a restaurant. but if i ever saw kate moss or yasmeen ghauri in person, i would probably have a massive asthma attack and cry like a twelve year old girl watching those high school musical losers in concert (okay not really, but i would probably pee my pants at least, just kidding). so here are my five new favorite girls from the recent collections.



adina forizs
sure she was only in two shows (prada in milan and miu miu in paris), but, to be the first girl out in a prada show basically means by next year you would probably have landed at least five major campaigns, a cover of italian vogue, will probably walk in over fifty shows next season, and have a ridiculous account balance. to be in the same group with daria, gemma, sasha, suvi, and irina, adina is in very good company.



meghan collison
its almost a given fact that every season there is at least one canadian girl that would carry the torch first ignited by linda, yasmeen and shalom almost two decades ago. this season, meghan is doing her country proud with editorials in paris and british vogue and a knockout italian vogue cover by steven meisel.



sheila marquez
okay this might not have been her first season, she did do balenciaga, gucci, and louis vuitton for fall/winter, but i think this was her breakthrough season. she was fucking everywhere. and my eyes would like to thank all the casting agents who booked her.



siri tolerod
when i first saw siri's editorial for numero magazine shot by greg kdel, i instantly found a new favorite. she kinda has that kate moss quality of being gamine, dark, sexy, and vulnerable at the same time. and her 10 magazine cover is bananas.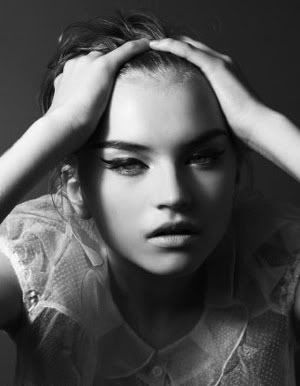 anabela belikova
again, this wasn't anabela's first season. she was a prada exclusive in milan last fall and walked for miu miu, ysl, and nina ricci in paris, and starred in the prada, balenciaga, and the solo girl for nina ricci ad campaigns. this season though was her first full season and she was in every important collection. besides from vlada, i don't think anyone else was in as many shows.